Established as a leader in the nutrition industry
For more than 45 years, Biotics Research has established themselves as a leader in the nutrition industry. A family-owned and operated company, they have a reputation for exceptional supplements and innovative delivery systems; the company has become a sought-after brand in the omega-3 market. The omega-3 provider continues to push the boundaries through cutting-edge research, unique product formulas, and unprecedented quality assurance.  
Omega-3 supplements distributed through health practitioners
Biotics Research provides supplements to healthcare practitioners around the world. With an unsurpassed commitment to quality and purity, the company has set the highest standards in the professional space, prioritizing testing to ensure top quality. One of the primary concerns for Biotics Research has been the sourcing of fish oil for its omega-3 products, and demands quality and transparency with its sourcing, verification, sustainability and distribution.  
Fish oil origin matters
To stand out in the fish oil market, Biotics Research chose to focus on potency and high quality by offering omega-3 products from a consistent source, wild-caught fish from the South Pacific.
In a quest for transparency and to further differentiate themselves in the omega-3 market, they partnered up with ORIVO as a verification provider. ORIVO provides the independent third-party authenticity test, which blindly purchases the fish oil products and verifies the origin. They chose to work with ORIVO exclusively, to send the unwavering statement that quality matters the most.
Not all brands qualify for the ORIVO verification
Through the ORIVO verification, Biotics Research is able to prove the authenticity of their fish oil. This is an important differentiator since not all brands qualify for the ORIVO verification program.
Watch this video to learn more about Biotics Research's ORIVO verification
Proving the commitment to transparency and consistency
Biotics Research has since 2017, expanded its cooperation with ORIVO by adding more omega-3 products to the verification program. They started the ORIVO collaboration with four verified products, and this number has now increased to eight products – proving their commitment to transparency and consistency in product testing and marketing.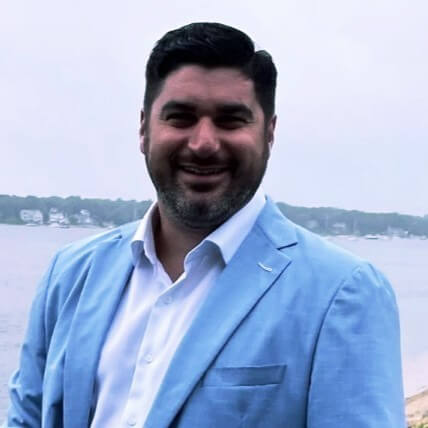 "We are very satisfied with the verification, and it shows that we are going the extra mile to be transparent towards our customers. Our cooperation with ORIVO provides us with a new method for testing and verifying our products, which also has proven very important in validating our supply chain. It's therefore hard to pick one product only for the verification program. We need to show consistency in our product testing and marketing. It is very important to keep the story. Last year we launched our 8th omega-3 product, and we added the ORIVO verification to this as well."

Paul Vitiello, Marketing Director at Biotics Research
By partnering with ORIVO, the stablished leader in the nutrition industry is taking a step in the right direction. With its commitment to transparency and quality – Biotics Research is paving the way for a new era of supplements.