Molde, 6. October 2023: Before attending the Vitafoods Asia trade show in Bangkok last month, our CEO, Svein Erik Haugmo and CTO, Erik Fuglseth, had the chance to visit clients in the Asia region. One of the highlights was a day of meetings and a visit with the supplement brand owner Function Marine Technology at their brand new Transparent factory. According to Function, one of their cross–boarder supplement brands has now grown to become one of the most selling krill oil brand in the world!
Commitment reward ceremony
The tremendous journey from product launch to world leader has taken only a few years, and ORIVO has been an important part of this journey since 2020. It was therefore
a
great pleasure for Haugmo to deliver
ORIVO´s
proof of recognition to
Function
during the 3-year commitment reward ceremony in Qingdao 19. September. This event marked three years of unwavering, consecutive, dedication to health and wellness products with raw materials of high quality and authentic origin. The esteemed Chinese supplement brand's commitment to sustainable and responsible sourcing ensures the preservation of marine ecosystems and increases the industry standard for transparency significantly.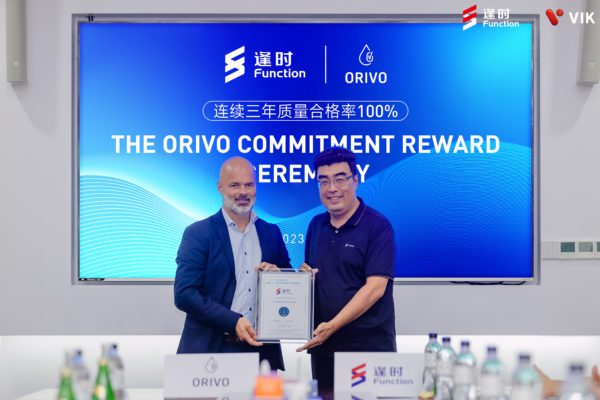 Function

's

brand new

T

ransparent

 

F

actory

Transparency was also the key message when visiting Function's brand–new production facility outside Qingdao. Function's Transparent Factory is a pioneering model of openness and accountability in the supplement industry. They've set a gold standard by allowing consumers an unprecedented behind-the-scenes look at their production processes, from sourcing raw materials to quality control. This commitment to transparency not only builds trust but also ensures the highest levels of product quality and safety, making Function a leader in ethical supplement manufacturing.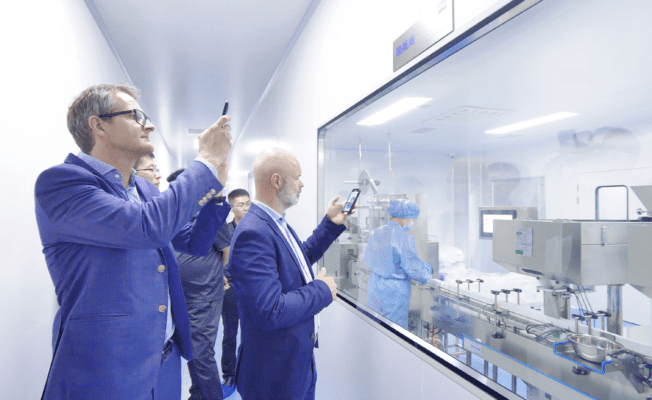 Get Verified
Evidence-based transparency as the new standard
With a promise of continued excellence and transparency, Function's journey towards improving lives through supplements continues. ORIVO´s promise to provide evidence to this transparency will also continue. And, according to Function, the number products added to the verification program will increase significantly the next couple of months. Together we are implementing evidence-based transparency as the new standard to the industry and – last but not least – to all Chinese consumers.